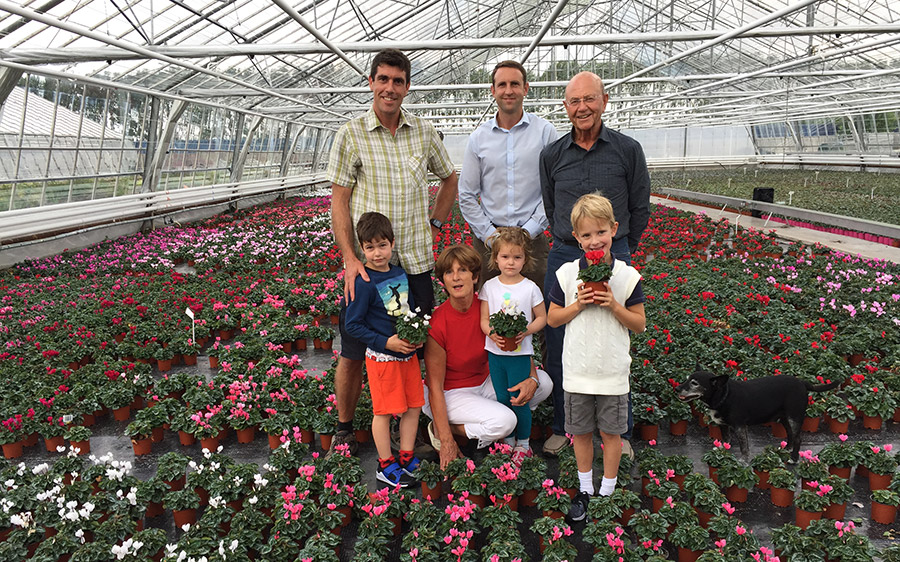 A family owned and run independent garden centre nestled in the foothills of the South Downs, with a focus on excellent quality plants. Stocked with everything you need for your garden, inspiring home and gift products, and a restaurant serving freshly cooked food and drinks.
A large proportion of the plants we sell are grown at our nursery next door. This means fresh stock is wheeled in daily by hand, with no delivery miles.
We take pleasure in sourcing as much as we can from local independent suppliers, to provide our customers with fresh plants and interesting artisan products, whilst minimising our environmental impact.
History
The site, now known as Highdown Garden Centre, has been selling local produce for over 60 years. For 16 years it had been part of the Wyevale group of garden centres but in 2019 the Lisher family bought it with a vision to make it a great independent garden centre.
The Lishers' are owners of Cobbins Nursery, which is conveniently situated next door to the garden centre. With four generations of growing experience, they have earned a reputation for supplying garden centres throughout the UK with exceptional quality flowering plants
Cobbins Nursery
Cobbins has evolved through the generations to meet economic and environmental demands. From growing fruit and vegetables, including tomatoes, to cut flowers, and latterly to flowering pot plants.
The nursery is heated by a state of the art biomass boiler, and the irrigation water is recycled. Pests and diseases are controlled in the most environmentally friendly methods possible, working with nature using natural predators.